IN THEIR OWN WORDS
HERE'S WHAT MY PAST CLIENTS ARE SAYING
(and some pictures of the homes they bought or sold)
"When we moved from San Diego to Manhattan Beach, we worked with Ellis on a long distance purchase of a home.
Ellis was a joy to work with from his patience scheduling showings based on our limited schedules, and his thoroughness/expertise in home sale and purchases. More importantly, he is honest and fair. If it's not the right decision for you, he'll tell you even if it means more work for him and puts his client interest first. We hit a complication towards the end of our home purchase completely due to the sellers of the home. Ellis went out of his way to do what he could to better the situation even though it was not his role or responsibility. Ellis knows that doing right for the client always pays off in the end." Lynn & Ed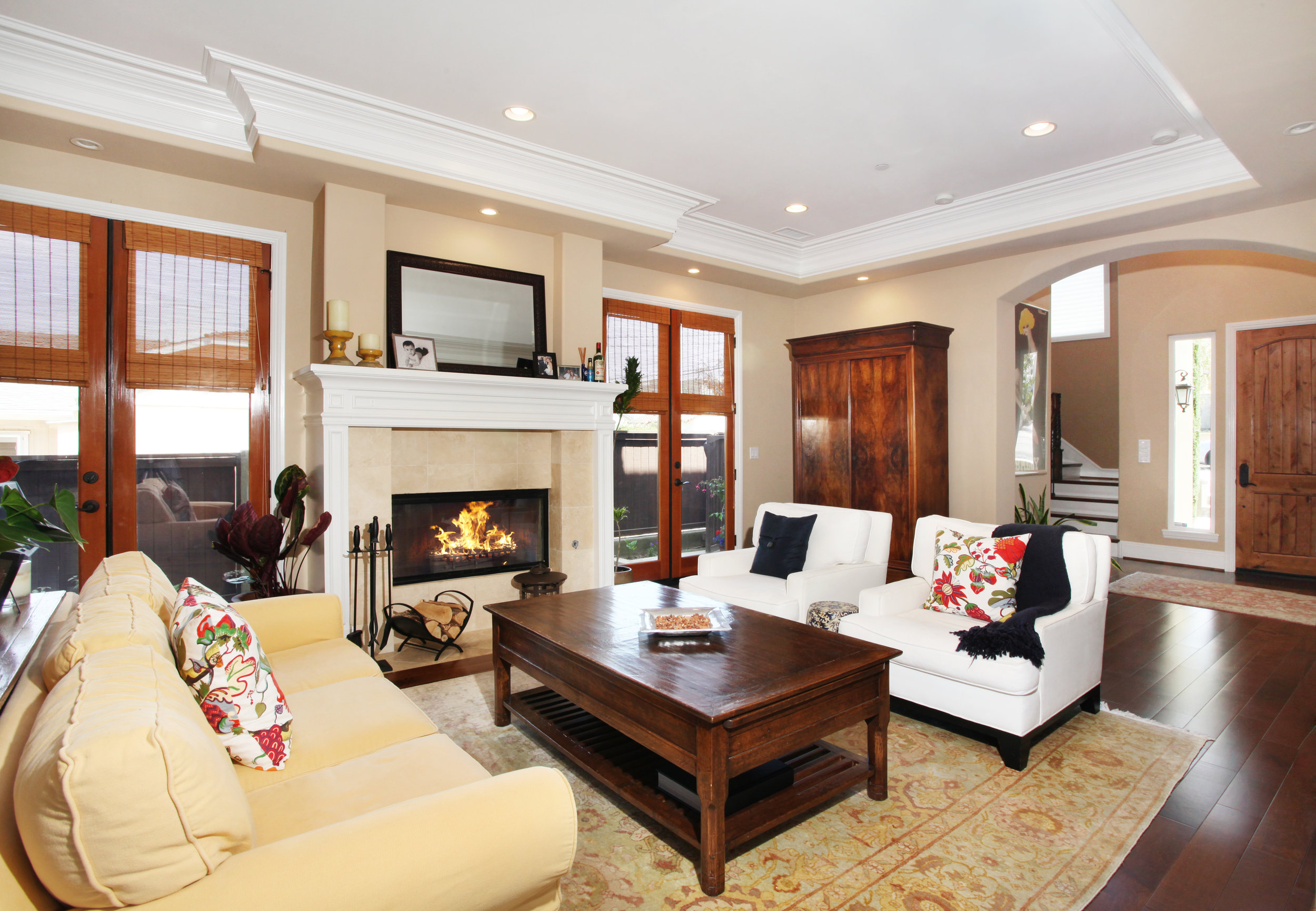 "Ellis sold our house which turned out to be a great experience. He able to command top dollar for our property."
Ellis was absolutely on point throughout the entire selling process and responsive at all times via phone, text, and email which is of utmost importance to me. He answered all of the questions we threw at him no matter what. And he does what he says he's gonna do, so I felt confident and comfortable with him throughout. I know that we were not the easiest people to deal with, so I can appreciate the effort he put in to work with us
"We had worked with Ellis previously when we purchased our home, and we knew that we wanted to work with him again."
Ellis helped us determine the best time to list our house and also helped us come up with a pricing strategy that worked out great. He helped us maximize the amount of interest and the sale price of our home. Ellis was very proactive and made himself available every step of the process. One thing that we really appreciated was his responsiveness. Chris & Linda
"He thoroughly knows his markets and goes far beyond the typical agent to provide a complete picture of the general area and neighborhood."
Ellis helped us buy our home and when we needed to sell 2 1/2 years later, we sought out Ellis to represent us again. We didn't consider using anyone else. Most importantly, Ellis works to fully engage his clients to understand their needs and desires. And finally, Ellis is an individual we trust completely. He is good to his word, distinguishes between his opinion and facts and delivers on his commitments. Please consider working with Ellis to address your real estate needs.
TRUSTED
EXPERIENCED
LOCAL
100's of ONLINE REVIEWS
"There are many out there who want to sell your house and/or sell you a house. If you want to experience the complete opposite and if you want a true professional as your agent, then I truly recommend South Bay's best real estate professional, Ellis Posner. He recently assisted me in an off-market sale of my condominium. Ellis was there to make the road as smooth as possible. The man works tirelessly and his knowledge of the area and of the process is second to none. He is meticulously responsive and he is as honest as the day is long. In other words, he is a true professional and he does sincerely care for the best interests of his clients. A rare breed indeed in these days. If you are thinking about buying or selling now or in the future, give him call. Meet him and talk to him. I think you will come away with the same impressions and feelings that I did."
Phil T.
"This is the 2nd house the family estate/trust has sold thru Ellis. The 1st sold (Redondo Beach) within a few days at the appraised cost. 2nd (West LA) sold within a month for the price we wanted to sell it. Ellis provided excellent advice on whether to upgrade or as-is. Masterfully handled competing bids. Keep me informed at each step especially while I was away in Europe during most of the sale period. Took the time to explain everything. Presented options and recommendations, but never pushed any personal agendas.
Knew the market, the area and the trends. He told me whether he was speculating or guessing and when he was confident of his information. I trusted him completely. And very reasonable fees. Ellis Posner is the one to trust in the South Bay and West Side."
George C
"Ellis was the listing agent for the home we sold. He was easy to work with and very responsive to questions."
We had already moved out from our home by the time we brought in Ellis. He coordinated everything including inspections, viewings, open house, and staging in such a way that we never had to return to the area. I would definitely recommend Ellis.
Ken R
"Ellis stayed on top of things and kept a very complicated transaction moving forward."
Our deal was not for the faint of heart or for the inexperienced. We don't know that it would have gone through without Ellis there to push all the right people at every step of the way. Thanks so much Ellis.
Angie & Curt
"Ellis was the listing agent for our house when we first bought it. We were so impressed with him that we decided to use him when we wanted to sell."
We loved working with Ellis because his style of selling - very on top of everything, always quick to respond, and provided great suggestions to help us sell our house for the highest possible dollar. Selling a house can be very stressful and what I liked most about Ellis is that he's confident, calm, and talks you through the whole process. If we move back to the L.A. area, I will definitely be using him to purchase."
Megan & A.J.
For over 4 years I was attempting to buy a home with no success. Realtors would sometimes even just send me to a house without them to see if I like it. I pretty much gave up.
A year later I decided it was time to give it one more chance and I did my research from what I had learned from previous experiences. I came across Ellis and his track record looked impressive and it was the best thing to happen to me in a long time.
His Zillow Reviews alone speak for themselves. I am a firm believer that everything in life is a relationship. Trust, honesty, integrity, communication and low and behold, Ellis possess all of these qualities.
On our first meeting, he asked question no realtor had before. He got to know me and my family, where we are and where we wish to be. It was a great meeting and I felt confident.
Ellis is also very well connected and because he is a relationship builder as well, he has a huge network of friends in the industry and that really important. Not to mention he has over 16 years of experience and that played a part as well.
It wasn't long before we started to see homes we were interested in.
I really can't say enough good things about Ellis and his service.
For presentation purposes, some reviews have been re-formatted or edited from the original content on Yelp or Zillow.